Join our team of creators, collaborators and problem solvers.

We're looking for inspirational. We're looking for trusted. We're looking for impactful. You're looking for a place where you can be the sum of your parts.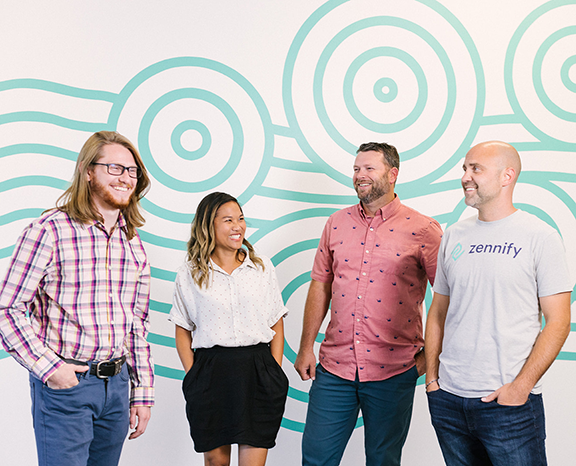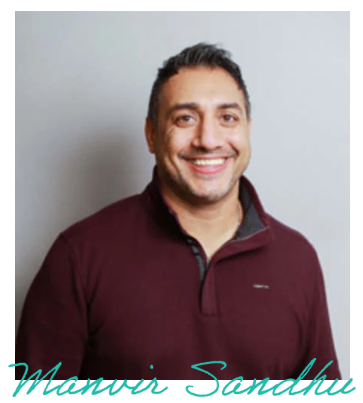 We are excited to welcome you to the start of your journey with Zennify.

Firstly, thank you for taking the time to look at Zennify in this important next chapter of your career. I hope you'll get a sense that we offer something unique in the Salesforce and nCino solutions space. We're a company that can provide the skills and quality of a large firm but with the warmth and wisdom of an old friend. A family of unique individuals, operating in an inclusive environment, with a shared passion for solving challenging technology problems. We achieve this by actively listening, collaborating, strategically advising, and challenging assumptions.
While we have great CSAT scores, let me assure you that it's not all about the customer here at Zennify. We believe in investing in and nurturing our people. We believe in promotion from within. We believe in having fun along the way.
Finally, we believe in giving back to the community. In fact, our mission was formed off the back of social good; the first project our founding team engaged with sought to find a creative way to safeguard vaccine supplies in Haiti. From those early beginnings through to today, we have strived to stay true to our values.
We look forward to meeting you and understanding more about your skills and what makes you YOU.
We're excited by your potential
Browse opportunities at Zennify.



We strive to be the most trusted, impactful and inspirational advisor in the consulting ecosystem.
Turning visitors into leads.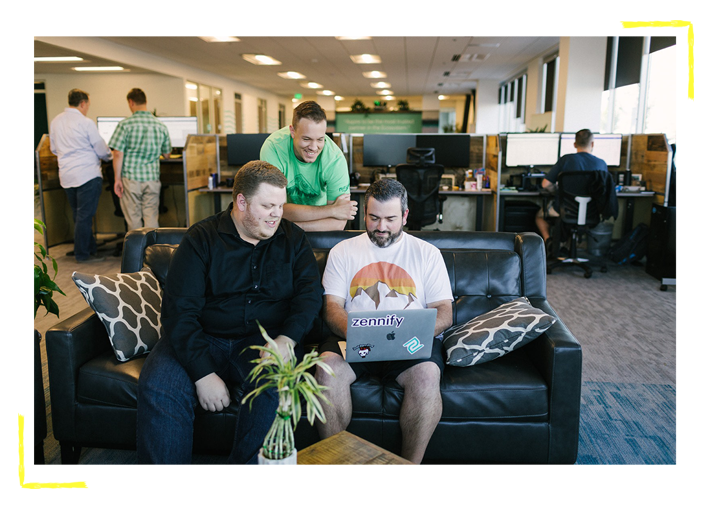 Employee Spotlights
What is it really like to work at Zennify?
My journey with Zennify so far has been a dream come true. I get to develop and problem solve everyday! It is challenging and engaging. My favourite parts are the solid leadership, the people, and the encouragement I get to advance my skills.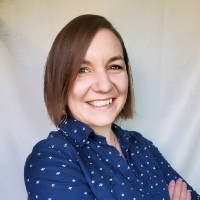 My work family is a supportive web of experts across multiple domains. They are welcoming and warm and always looking to share best practices, how to develop new skills, or even help you out when you have that last minute deadline that needs an extra set of hands.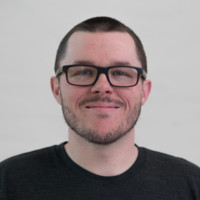 Mikey Rollins
Senior Engagement Manager
Zennify has been very supportive. I came to Zennify to accelerate my education and experience on the Salesforce platform. I have grown the equivalent of 3 years of experience, in the 1 year I have been here. Zennify is filled with so many talented people.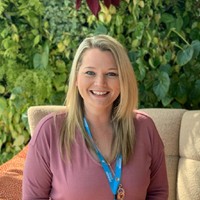 Sarah Coulter
Senior Salesforce Consultant
I've always wanted to work in a smaller organization where you have to use your brain and your performance directly impacts the success of the company. Zennify has fulfilled both of those goals and some goals I didn't even know I had! I really enjoy the various challenges that continue stretch my abilities.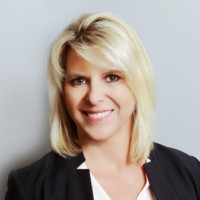 Stephanie Brooks
Sr. Director Consulting Services
Zennify has given me the opportunity to expand my Salesforce and programming skills through challenging projects and certifications. The best part about Zennify is the collective mindset that we are a team and everyone needs to succeed for us to be a success.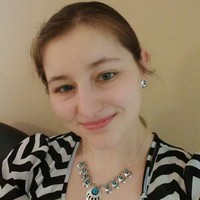 Larissa Thompson
Senior Salesforce Developer
Zennify has allowed me to grow professionally while supporting me by providing feedback in positive ways. I love the consistent problem solving and the fantastic people. I have had the pleasure of seeing the company grow to almost 100 employees coming in as the 14th hire.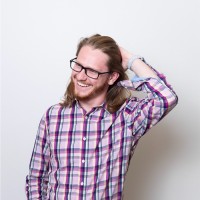 Chase Major
Salesforce Consultant
Just a Few Reasons to Consider Zennify.

Great People
Be part of a skilled, engaged, collaborative and customer-centric team that deliver awesome results. Our Glassdoor rating is 4.9.
Diverse Leadership
We know the best solutions come from different perspectives. We are proud that more than half of our leadership team is female.
Positive Culture
Your voice will always matter and we stay true to our values. We believe in providing opportunities to give back.
High on Opportunity
We invest in our people. Personal development and strategic career growth planning is part of every employees experience here.
Great Reputation
We stand by our excellent work. We're backed by Salesforce Ventures and our customers with a 4.8 AppExchange rating.
Health & Wellbeing
Losing a team member impacts us just as much as losing a client. That's why we hold regular check ins to monitor stress levels and job satisfaction.

Nationally recognized
We are proud to have been certified as a "Great Place To Work" for 2022
Reward for Rewarding Work.


Healthy Work Life Balance

100% Health, Vision &
Dental Coverage




Access to a Financial Planner

Paid Certifications & Development

Paid Time Off for Volunteer Work

Maternity/ Paternity Leave

Earth-Friendly Office Practices

Behind the Scenes at Zennify.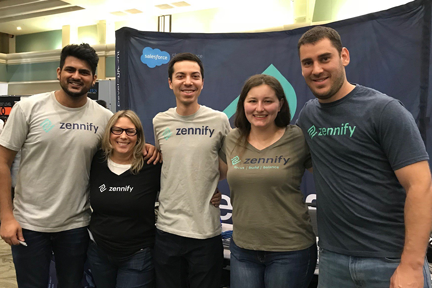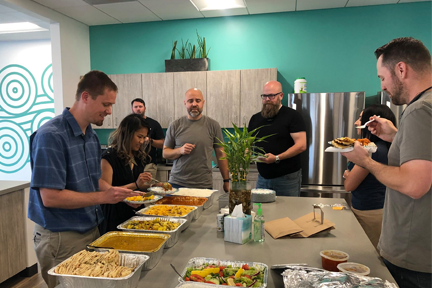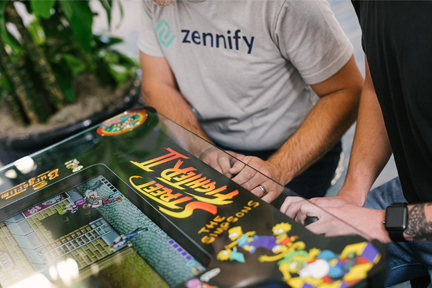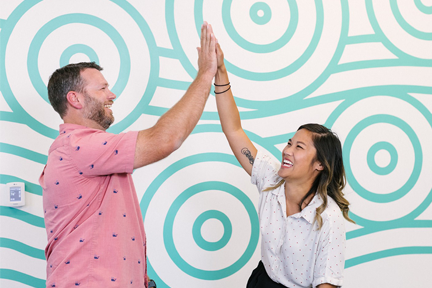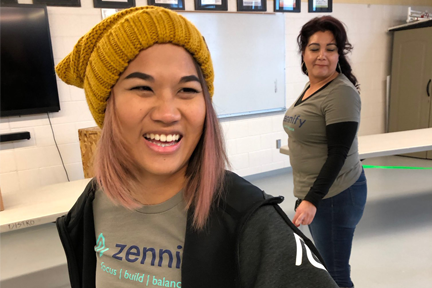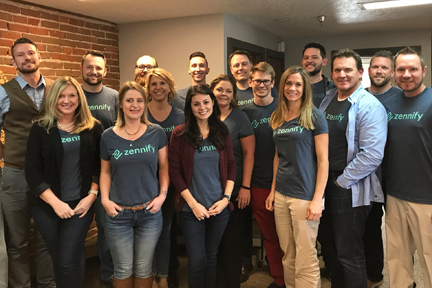 Give back.


Join our internal volunteering initiative that empowers our employees to give back to their communities—both personally and professionally.
We work to forge partnerships with local non-profits to provide services from pro bono Salesforce implementations to in-person volunteering, with a goal to create long-lasting relationships with the vital organizations that make our communities a better place.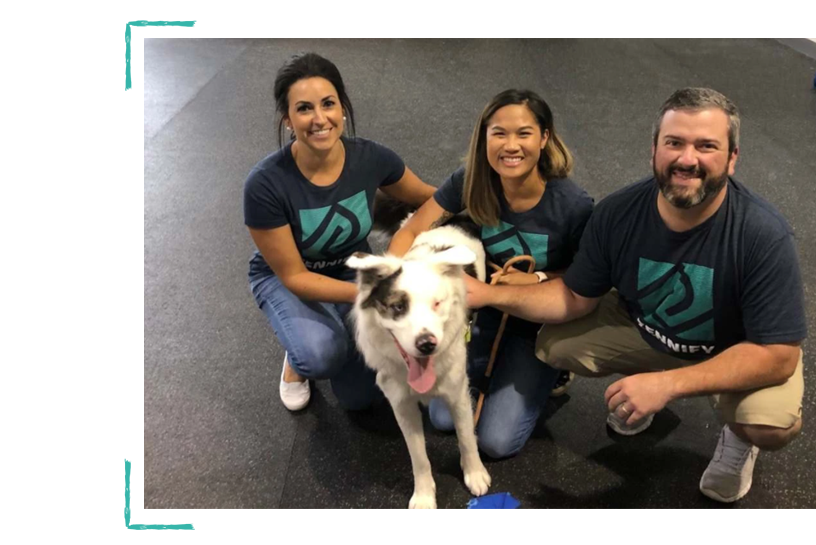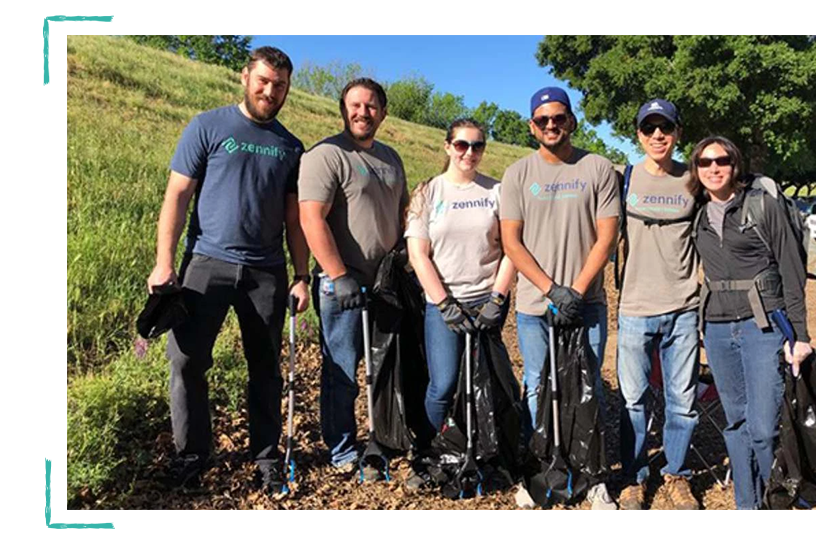 Make an impact.


At Zennify, we empower our employees to support and promote meaningful sustainability initiatives.
Join us and volunteer alongside a group of passionate, motivated employees learning and working together to improve Zennify's environmental impact, reduce operating costs and create a healthier place to live and work.


Innovate.


ZennLab is an internal initiative dedicated to sharing inventive solutions, designed and built by our very own employees.

Through ZennLab, we deliver a suite of innovative apps designed to help our customers make the most of their tools and processes—while extending the capabilities of the Salesforce platform.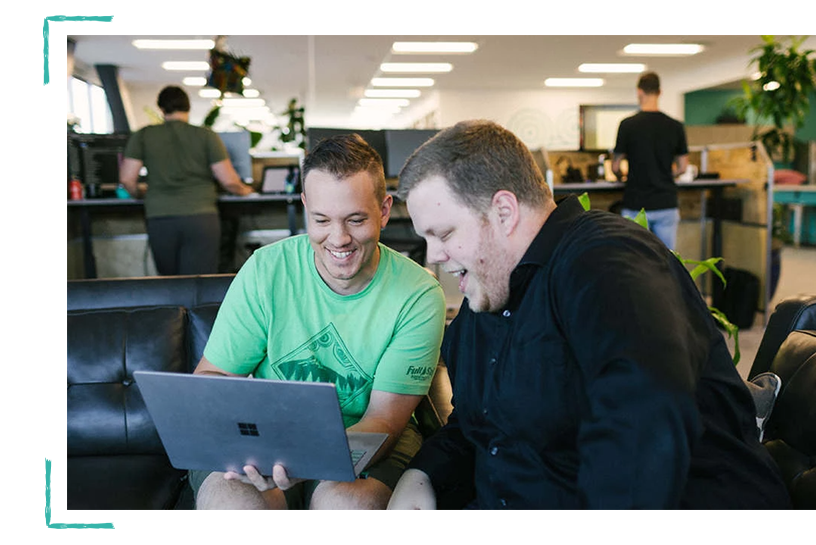 We manage the zen between our people and our clients.