Bet on the future of
SPORTS BETTING
Be a part of Six Sigma Sports - an application re-imagining the sports betting experience on the Sports, Gaming & Entertainment Network (SGE Network), a decentralised sovereign blockchain.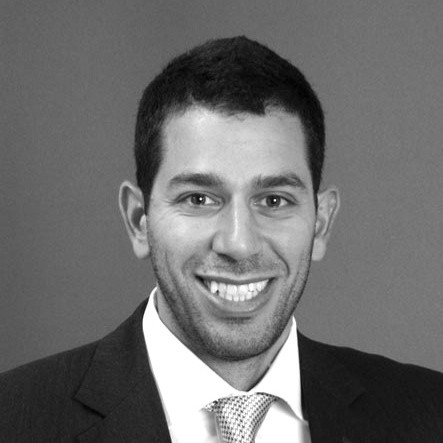 Welcome to Six Sigma Sports.
Thank you for taking the time to learn more about the exciting opportunities we have available. We are on a mission to revolutionise not only the application of blockchain technology, but the world of sports betting itself, by delivering unique dynamic ways to engage with a betting platform.
The team at SGE have strong backgrounds in financial markets, a love of sports, and a passion for digital assets and the crypto economy. We believe the future will be heavily shaped by the values driving the recent wave of crypto development: transparency, decentralisation, ownership, and utility that will benefit all stakeholders, especially the userbase.
As we approach the launch of our platform, we are looking to build a team of problem solvers, innovative thinkers, and passionate go-getters. The untapped potential in this space is limitless, and the people we bring on board at this crucial time will have a hand in pioneering brand new industry frameworks.
If you're looking for the excitement and growth opportunities that come with a start-up, this could be a cornerstone position in your career.
We look forward to receiving your application and meeting you for an interview.
Peter Argerakis
CEO
We're on a mission to democratise sports betting.
We let the user be "The House" by
leveraging blockchain technology in ways that have never been seen before.
What does it mean to be part of
SIX SIGMA SPORTS

Intellectual Curiosity
We love learning. You'll join a team of curious, independent thinkers who enjoy tackling novel problems, and employing creative solutions.

Dynamic environment
We not only love a challenge, but an environment where the challenges themselves change too, keeping our work exciting.

Ownership
Everyone is encouraged to take ownership of their work. We provide ample opportunities for our team to be proud of what they achieve.

Teamwork
We believe in the importance of each member of our team. We work closely together, value collaboration, and respect each others' input.

Respect
As colleagues and friends, we have cultivated a culture of respect, where we leave our egos at the door, and treat each other as equals.

Meritocracy
We offer everyone equal opportunities to shine, and encourage our team to share their opinions, regardless of job title.
Hear from the people already

RAISING THE BAR
I was drawn to Six Sigma Sports's unique blend of technology, sports, and innovation. The close-knit nature here fosters strong collaboration, and our contributions have a direct and visible impact on the company's growth. Each day at Six Sigma Sports is an opportunity to make a difference, push boundaries, and be a part of an incredible community.
Rahul Gayakwad
Senior Engineer
I was excited to get involved with Six Sigma Sports because, in my opinion, it has tremendous potential to truly disrupt the sports betting industry. In our view, this will be one of the first apps to successfully bridge crypto and the real world, without much friction.
Constantine Youssis
Investor at Credence Capital
Not only are we writing the future of the sports betting industry, we're bootstrapping a like-minded community enabled by blockchain technology.
What makes this opportunity

A GAME CHANGER

Be there from the start
With a product ready to go-to-market, you can be part of our origin story, and experience the zero to one journey alongside our talented team.

Problems that have never been solved before
We are creating a brand-new solution for the space. You're breaking new ground, not only for online betting, but for blockchain as a whole.

Differentiated proposition
With impressive backing behind us, we're set to be disruptors in the sports betting space. Our blockchain success story isn't just creating a product, we're bootstrapping a community.

Experiences and rewards you won't get elsewhere
You will be working on new integrations, and pioneering solutions. This kind of opportunity doesn't exist in a typical corporate setting.

Massive opportunities for growth
There is so much to learn, as we shape the future together. You'll not only be a key part of the journey, but be exposed to every aspect of the company.

Accessible leadership
Work without barriers, or red tape, in a collaborative, non-hierarchal environment. The leadership team have an open door policy and remain readily available to support those who need it.
The path to your

DREAM ROLE
We know your time is valuable, so we've streamlined the interview process, allowing you to meet all the key stakeholders, along with your colleagues, within a short period of time.
First, you'll meet with Peter Argerakis (CEO), Mike Cunningham (COO), and Constantinos Youssis (Credence Capital) for an introductory call, where you'll go over your previous experience, aspirations, and find out more about the culture at Six Sigma Sports.
Next, you'll meet with Rahul Gayakwad (Senior Engineer). There won't be a formal test during this interview, but you can expect to answer hypothetical, problem-solving questions, before a case study task is set ahead of the final stage.
Finally, before an offer is extended, you'll be invited to meet with Rahul, Peter and Mike for a final review of the case study task. This is also a final opportunity to ask any questions before you start your career-defining role
Career defining

OPPORTUNITIES
Check out some of the open roles we have at Six Sigma Sports.
Engineer
Senior Backend Engineer
London
You'll have a great sense of ownership over the platforms backend and will be a key voice in the design and development as well as the technical roadmap. Following the official launch in the near future, the entire engineering team will be scaling which you'll play an important role in.
More Info
Engineer
Senior Frontend Engineer
London
You'll have a great sense of ownership over the platforms backend and will be a key voice in the design and development as well as the technical roadmap. Following the official launch in the near future, the entire engineering team will be scaling which you'll play an important role in.
More Info
DevOps
DevOps Engineering Lead
London
As a Lead DevOps Engineer, you would be responsible for setting up and managing the Six Sigma Sports infrastructure to support the high scaling and availability requirements. You would be setting up the CI/CD infra for deployments, automating the whole build and deployment process. You would be responsible for managing the monitoring and logging infrastructure and fixing the existing gaps.
More Info
What you'll get

IN RETURN


Attractive
Compensation
Plan


Gym Access (at our London Offices)


Become Part of the Future of Sports Betting